Turn 3 Common Habits into Cash
Rated:





, 0
Comments
Total visits: 33349
Posted on: 17th Jun 2021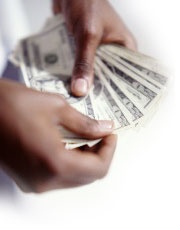 CLICK HERE to download a PDF version of this blogpost. Please share this post (as is) freely.
100% SUCCESS RATE: Everyone who applies one, two or all three methods of fliping Habits-to-Cash will enjoy more money in their pocket. It is tax-free, since it is money you have already recieved. All we are helping you to do is decide where and who gets your hard earned money; be it for kid's education, investment, saving, family vacation, etc.
BONUS: Need to rebuild your credit? CLICK HERE
The purpose here is not stop any of these common habits (if you do, it's your choice). The job really is to modify a few chosen habits in order to divert some of the money we spend on these HABITS / activities and divert them to fund important stuff. This includes thing like: investments, kid's education fund, starting a business, to name a few.your business. The examples shown here, use pricing based on the average person living in Toronto, ON, Canada. Your city may vary.
Saving $100 or more per month is as easy as applying any of the three habit modification suggestions for most who work in Canada, USA, UK, Australia and New Zealand. Let's get started...
1) Buy Lunch Habit
Frequency: daily (5 days per week)

Average Price: $14

Current Habit Cost: $70.00 per week

Habit Modification: Buy lunch twice a week / pack lunch 3 days per week

Saving: $42.00 per week / $168.00 per month / $2,016.00 per year
2) Travel to Work Habit
Frequency: daily (5 days per week)

Average Price: $16.00 per day parking + 1 gal gas @ $4.85/gal (CAD$1.29/L)

Current Habit Cost: $20.85 per day / $104.25 per week / $417.00 per month

Habit Modification: Take transit (if possible); $3.25 each way ($6.50 per day)

CLICK HERE (free signup) to learn how to get paid for booking travel or ride-share

Save: $14.35 per day / $71.75 per week / $287 per month saving / $3,731 per year
3) Smoking Habit
Frequency: 1 pack per day (7 days per week)

Average Price: $14 per pack (Toronto, ON, Canada)

Current Habit Cost: $98 per week / $392 per month / $4,704 per year

Habit Modification: Reduce smoking from 7 packs to 5 packs per week

Savings: $28 per week / $112 per month / $1456 per year
FUN FACT: If you live in Auckland, New Zealand where the average price of a pack of cigarettes is $35 your saving would be: $70 per week / $280 per month / $3,640 per year
If you do all 3; your potential savings $7,203 annually.
In conclusion, you can have more of your hard-earned money doing more for you, when you decide how tou spend your money, and put it into action. In addition a 'side-hustle' is a great way to suppliment your work form home income.
CLICK HERE for more ways save money for what you want.
Everyone is getting Bitcoin CLICK HERE to start earning yours.
CLICK HERE to get your 'side-hustle' on.
This blog is powered by 12 Second Commute: